Held to Ransom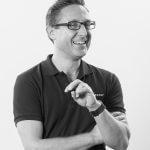 Nik Whitfield reports on the lessons learnt from the WannaCry ransomware attack and the proposed changes security professionals should make to better protect themselves.
WannaCry has clearly demonstrated that organisations of all sizes are exposed to the risk of destructive malware. However, before we get swept away in the media sensationalism that we could be sat on the precipice of a cyber apocalypse, we need to be clear on why attacks like these continue to succeed.
Ultimately, it was not a sophisticated attack. It spread like wildfire because organisations are failing to maintain good cyber hygiene. This is because maintaining cyber hygiene is much harder than it sounds. It requires ongoing focus and resources. We don't need to labour on WannaCry itself. Moreover it needs to serve as a wake-up call and catalyst for organisations to get on the front foot with their cyber hygiene.