UK-based Panaseer raises $10M Series A to improve the cyber hygiene of organisations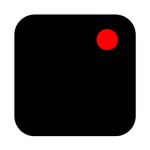 Panaseer, a cybersecurity company that aims to improve the "cyber hygiene" of major companies, has raised $10 million in Series A funding. The round was led by Evolution Equity Partners, with existing investors Notion Capital, Albion Capital, Winton Ventures and Paladin Capital Group also participating in the round, along with new investor Cisco Investments.
The London-based startup uses its own algorithms to create an accurate picture of an organisation's assets, including people, devices, and applications. The startup is then able to constantly measure the security of these assets by analysing data, and give organisations a full view of their cybersecurity situation (or cyber hygiene as they like to call it). Panaseer's platform can be used for a range of security applications, including smart device inventory, vulnerability management, patch management, end point protection, and privileged access management.
"Organisations are under immense pressure due to high-profile data breaches, disruptive ransomware such as WannaCry and NotPetya, and an evolving regulatory environment, such as the General Data Protection Regulation," said Nik Whitfield, the company's founder and CEO. "Organisations can never be 100% secure, but they can be 100% sure of their position, and that's where Panaseer's technology comes in. We are solving a major industry pain point that every company in the world needs to address."