The Panaseer Platform
Actionable insight, Enterprise-wide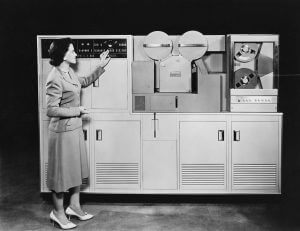 The Panaseer Platform combines your security, IT and Business data with best-practice analytics to reveal the true picture of Enterprise Cyber Hygiene and Risk
An automated, risk-based view of your assets, controls, vulnerabilities and threats it provides full visibility of your cyber security right down to device level.
The Panaseer Platform enables CISOs and security leaders to quantify business risk and get a grip on RoI. And by giving analysts the power to model data at scale and freeing IT teams from firefighting it drives continuous, enterprise-wide improvement.
How it works
Out of the box Data Connectors collect your Security, IT and Business solution data which is automatically unified and enriched.
Configurable analytics combine industry standard best-practice with your own measures to deliver an accurate risk-based view of assets, controls, vulnerabilities and threats.
Dynamic security analytics dashboards provide role-specific perspectives on risk, performance and remediation.
Presented with an accurate, shared view of priorities, you take action to reduce your biggest risks.
You can never be 100% secure, but you can be 100% sure of your position

Collect
The Platform's Unified Data Model provides analytics capabilities at scale, combining structured and unstructured data from IT, Security and Business tools.

Unify
Pulling data from your security, IT and business products and solutions before cleaning, enriching and unifying it into a single, scalable view of the truth. New data sources can be added through out-of-the-box connectors.

Measure and Inform
Role-based dynamic dashboards present an automated and accurate, risk-based understanding of assets, controls, vulnerabilities and threats, demystifying ROI.

Decide and Act
Remediation is streamlined through the ability to create and monitor campaigns around the biggest risks, improving overall Cyber Hygiene.
Panaseer Platform Modules 
The Panaseer Platform can be deployed in a way that best suits your needs. On premise options start with a single instance "Quick Start" Virtual Appliance, ideally suited for rapid Proof of Value. For production-grade deployments, distributed clusters, built on virtual and/or physical servers, can expand up to full enterprise scale. Alternatively, Panaseer can deploy and host a dedicated and isolated instance of the platform on a secure, virtual private cloud on AWS.
The following Platform Modules are offered as part of the core platform:
| | |
| --- | --- |
| User Roles & Access Management | Role-based access management, definable using a GUI |
| Security Hygiene Dynamic Dashboards | Powerful and configurable analytics build upon unified data to facilitate data-driven discovery, action, and decision-making across the organisation from CISO to analyst. |
| Campaigns | Campaigns track the progress of patching and other security operations over time to drive change in the organisation. |
| Data Connectors | Data Connectors are product modules built as NiFi flows that provide integrations to collect raw data from customers' source systems. |
| Data Ingest and Entity Resolution | A complex pipeline that takes in a variety of data types and sources then resolves issues of false reporting by recognising which entities are the same in order to ensure a consistently clean and unified dataset. |
| Panaseer Unified Data Model | A set of generalised data schemas that support reporting across a range of security controls. Panaseer's Unified Data Model is agnostic to input source schemas, and is used to: support the linking of entity context and attributes; provide standardisation and consistent entity representation across analysis; enable quick unlocking of out-of-the-box functionality; and provide standardisation across vendors. |