Security
No more flying blind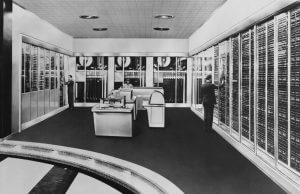 Reveal the true picture of Cyber Hygiene and Risk
Today's security leaders manage more products and more devices in the face of ever-changing threats. Each new layer of security generates more data but leaves the fundamental question unanswered: What are my biggest risks?
Without a single, authoritative view of vulnerability the answer is always out of reach. Mistrust of the data leads to doubts about key decisions, requiring time-consuming analysis to back up every investment or action.
The Panaseer Platform delivers the insight you need to prioritise, take action and track success. A single source of truth for Security and IT teams, it unmasks the RoI of your products and processes and drives collaboration on agreed priorities.
By collecting data from your security, IT and business solutions and making intelligent assessments of risk, it provides a continuous, consolidated view of your security status right from Enterprise-level down to an individual device.
The Platform's advanced automation also streamlines reporting, presenting actionable insight for the right audience.

Visibility
The Panaseer Platform delivers a continuous, up-to-date and consolidated view of your security status at Enterprise, region, domain or even machine level.

Insight
Answer all questions with conviction, using dynamic and role-specific dashboards based on a single source of truth.

Risk-based approach
Launch and measure risk-reduction programmes based on a common understanding of assets, threats, vulnerabilities and controls.

Security RoI
Evaluate the effectiveness of solutions and controls and automatically track the progress of remedial changes.
---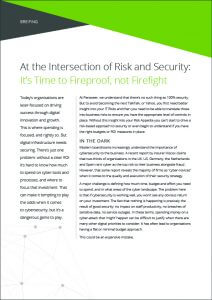 Download our Business Briefing on how to evaluate your Risk Appetite
A difficult project for any team. Jim our own CISO gives some advice on how to approach the challenge. At the Intersection of Risk and Security: It's Time to Fireproof, not Firefight
Download