Panaseer WINS
"Newcomer Security Company of the Year"
SC Awards Europe 2018
The category was in recognition for the most disruptive cyber startup that had an initial, strong, flagship product. The judges gave Panaseer the accolade for 'Best Newcomer' in recognition for being the most credible cybersecurity newcomer and for its refreshing product and service attitude.
The insight you need to take action.
In today's environment where it is impossible to be 100% secure, it is critical to adopt a risk-based approach to delivering cyber-security programmes.
The Panaseer Platform is a cyber-security intelligence platform which operates at the intersection of risk and security – the first of its kind to offer the breadth and depth of insight that's required to take control.
It takes data from your security, IT and business solutions to present an accurate and up to date full visibility of Enterprise Cyber Hygiene right down to device level and rich perspectives on risk posture of a system, business line or region. By automating data processing, risk analysis and remedial action, it helps Security, Risk and IT teams collaborate more effectively on what matters most.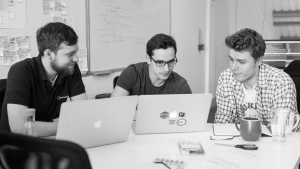 The Panaseer Platform provides an automated, risk-based view of your assets, controls, vulnerabilities and threats.
You get full visibility of Enterprise Cyber Hygiene and role-specific perspectives on risk, performance and remediation.
The Panaseer Platform creates a single source of truth, allowing Security and IT teams to prioritise activity and track progress.
You can never be 100% secure, but you can be 100% sure of your position

Automation
Cut out manual processing and unlock information silos with the Platform's plug-and-play data connectors.

Visibility
Get an accurate status report of Risk and Cyber Hygiene, looking Enterprise-wide, at regional level or down to a single device.

Insight
Make informed decisions and produce accurate reports, with role-specific perspectives on digital risk, performance and remediation.

Action
Prioritise activity to generate the best return on investment and run campaigns through the Platform to drive improvement.
---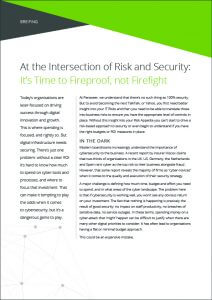 Download today: Learn how to evaluate your Risk Appetite
Insight from our CISO. At the Intersection of Risk and Security: It's Time to Fireproof, not Firefight
Download now